You are certain you have what it takes to implement your idea because there is a sizable market for it.
However, persuading investors on your product's potential and skill set can be intimidating. That is where the investor pitch deck comes into play.
A deck is a presentation that companies use to give investors an overview of their business. The deck typically contains slides with information about the company's product or service, business model, team, market opportunity, and financials.
Decks are essential because they can be used to persuade investors to invest in a startup. That's why they should be well-designed and well-researched to convince investors in funding your idea.
If you're thinking about pitching investors on a new idea or business venture, this article will help guide you through the process.
Hi there. I'm Viktor, a pitch deck expert, creative strategist and burger lover. My work has helped my clients win $4mill+ worth of pitches and helped 100+ companies develop decks that are currently helping them raise investments and close deals.
The guide below provides tips on creating a successful deck, including examples and templates. It's designed to help you make an impressive pitch deck for your investors, making sure that you come up with the best pitch, even if this is your first pitch deck ever.
Hey, before you read on and spend about 20 hours making a pitch deck:
Consider doing what others like you did. Let me help you develop a killer pitch deck and save 10 hours of your time for a fraction of the cost. All it takes to start is a free 30 min call with me.
The least you will get is 10 actionable tips & strategies to own that next presentation, worth $599, for free.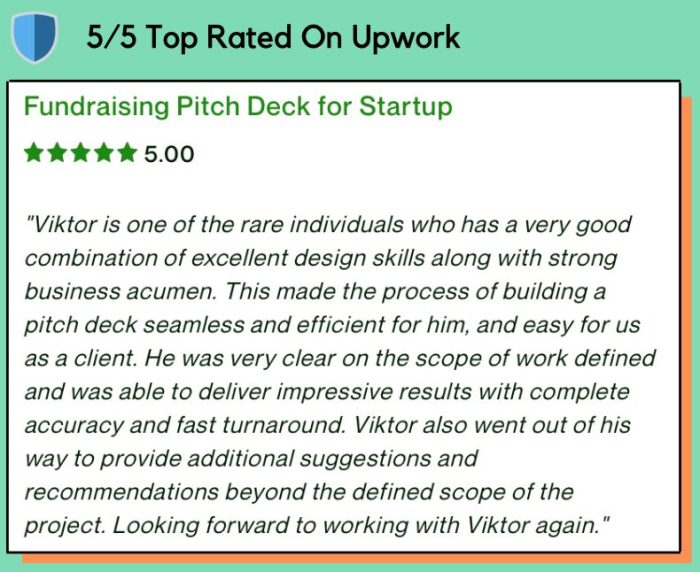 What Is an Investor Pitch Deck?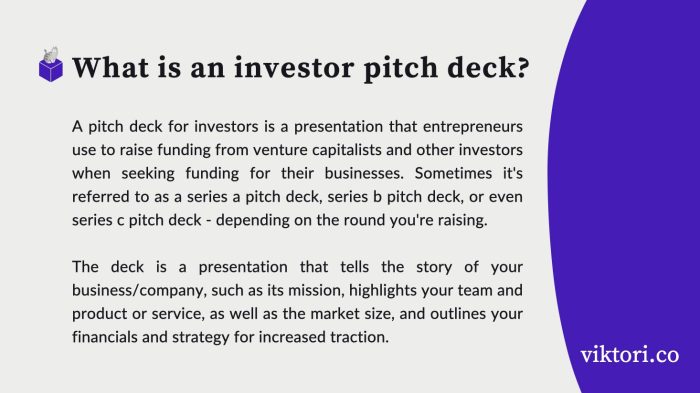 A pitch deck for investors is a presentation that entrepreneurs use to raise funding from venture capitalists and other investors. Sometimes it's referred to as a series a pitch deck, series b pitch deck, or even series c pitch deck – depending on the round you're raising.
The deck is a presentation that tells the story of your business/company, such as its mission, highlights your team and product or service, as well as the market size, and outlines your financials and strategy for increased traction.
The presentation should also detail how you plan to do fundraising from the investors. This is important because it explains how you plan to use the money and what your goals are for the investment.
The deck needs to work as a way for investors to get more information about the company, its founders, and the value proposition of their business. Assume you're looking to raise money from friends and family. In that case, this is often enough – but if you raise money from private investors, they will require more information than just a description of your products or services. That's why you should really take into consideration the investors thinking.
Investors are curious about fresh concepts and businesses because they want to profit from their investments. They want to know if there is adequate profit potential so they can decide wisely when investing their money in a business or idea. When it's time to decide whether or not to invest money in something new and intriguing, an deck is a key component that allows people to learn more about what a company does and how it plans to use its resources.
What Is The Purpose of an Investor Pitch Deck?
The investor pitch deck has multiple purposes. But its main goal is to make the company and its business plan more comprehensible and appealing to investors. Investors might use this information to decide whether or not to invest in the business.
Investors also use this information to decide how much money they will give to the startup to get a return on their investment.
That is why your deck also needs to show the potential investors why you're an excellent fit for their fund and what your skills and expertise mean. In addition, it should provide a quick overview of your background so that they can get a sense of who you are and what makes you unique.
Shortly, pitch decks work as a tool to help investors understand your business, and the purpose of a pitch deck for investors is to:
Explain the business's goals and mission
Describe how you plan on achieving those goals
Explain the value you bring as an entrepreneur or company owner
What Are the Key Slides In An Investor Pitch Deck?
Assuming you have a great business idea, the next step is to start putting together your deck slides, which can be done through many available tools and templates on Canva, SlidesGo and Google Slides. But what exactly should you include in your slides?
Here are 10 key pitch deck elements when it comes to preparing a pitch deck for investors:
Elevator Pitch Slide | An overview of your business concept and how it solves a problem or meets a need.
The beginning of your pitch deck for investors should ensure that your business concept is well-explained and straightforward to understand. In this slide, you should describe how your service or product addresses a need or resolves an issue.
Example: "My business idea is a smartphone app that boosts productivity and organization for busy people. The users will be able to keep their tasks, calendar events, and notes in the app in a single location that is simple to access from their phones. The tool will also provide notifications and reminders to keep the users on track. This will be a great app for individuals constantly on the go and struggling with organization and commitment management."
Elevator pitch slide example used for a client:
Current Market Slide | The market opportunity slide and why now is the time to enter it.
In this part of your deck, you want to explain to investors the market opportunity that is in front of you and why it is now the time to enter the market.
Example: This is because the market is growing, and there is a lot of potential for growth. The market is also becoming more competitive as new competitors are entering. To benefit from the opportunity, it is crucial to be in the market right now.
Market opportunity slide example used for a client: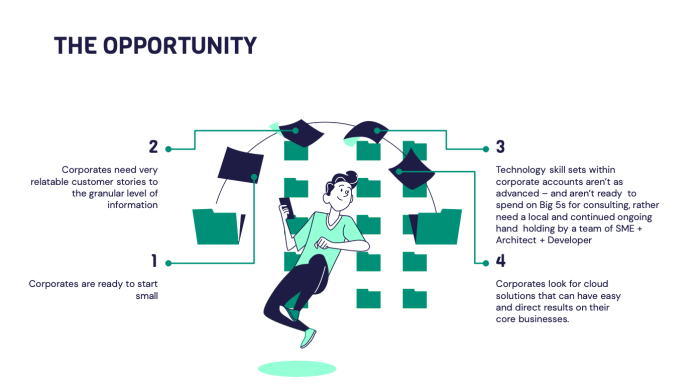 Go-To-Market Slide | Your target customers and how you plan to reach them.
You want to keep your pitch deck focused on your target customers/market. In this section of your investor pitch, you want to ensure that your deck shows and demonstrates that you have a strategy for reaching them in the most efficient manner.
Go-to-Market slide example used for a client: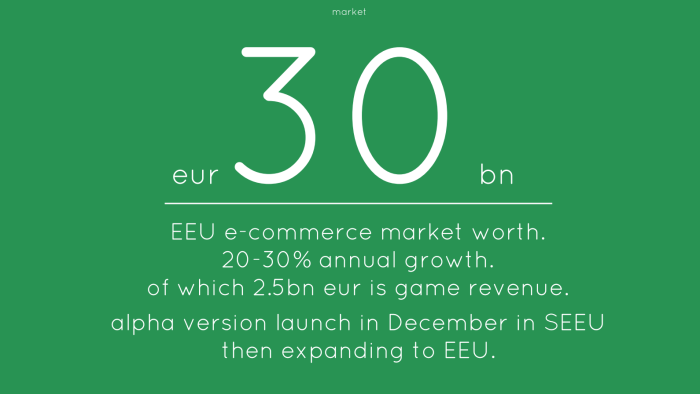 Competitors Slide | The competitive landscape and why you have a competitive advantage.
If you want your pitch deck to be effective, you need to include all relevant information about your competitors and how you uniquely differ from them. This slide should explain the competition you will be facing in the market and why you have a competitive edge. Without this information, investors will not be able to understand your business or see the potential for growth.
Competitor slide example used for a client: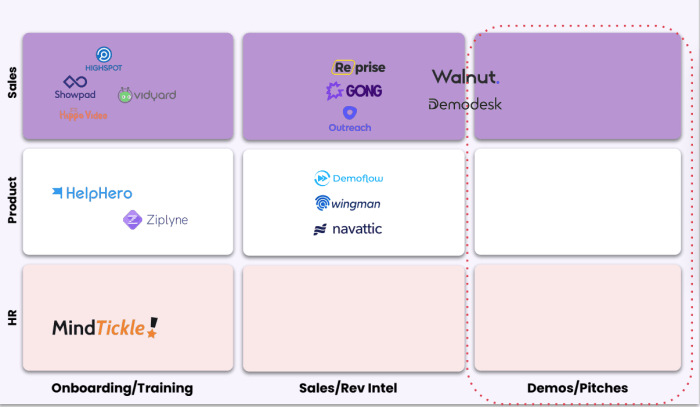 Business Model Slide | Your business model and how it works.
A company's business model determines how it will generate revenue and make a profit. Companies need to consider their industry, target market, unique value proposition, and financial goals to choose a suitable business model.
So make sure you give a brief explanation of your business model and how it works by explaining the key points of your business model.
Business model slide example used for a client:
Team Slide | Your management team and their relevant experience
Investors will want to see and know it all. Starting with the people who will be responsible for the pace of the direction in which their money is going. So make sure you present them with your team and their experience in the relevant field.
Show them that they have a proven track record in successfully leading and executing projects: "The team has a wealth of knowledge and experience in the areas of this business. They are also familiar with the industry's latest trends and developments, allowing them to make informed decisions about our organization's future."
Team slide example used for a client:
Financials Slide | Your financial projections for the next 3-5 years
A business plan is only as good as its assumptions. So make sure your deck includes the key metrics on financial projections for the next 3-5 years. This will give investors a clear idea of your expected growth and help them understand the risks involved in investing in your company.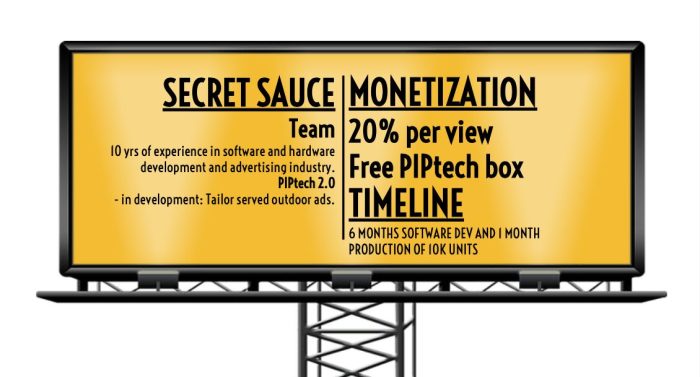 Ask Slide | How much money you are seeking and what you will use it for
Since the deck aims to secure funding from investors, it is essential to include information that will convince them to invest in your company. This includes data on your company's financials, your target market, and your competitive landscape. You should also include a detailed explanation of your business model and how you plan to generate revenue.
Investors will want to know how much money you want to invest in your product or service and how much they can make from investing in your company.
Privacy policy prevents me to share any sensitive info here.
The Risks Slide | The risks and challenges associated with your business and how you plan to mitigate them
We are all aware that there are always risks and challenges associated with any business. Investors will want to know the risk and challenge your business might face as soon as possible. So make sure you know most of the challenges you might encounter and develop ideas and strategies for dealing with them.
Risks and challenges are always associated with any business, and your business will be no different. Plan how to mitigate these risks and challenges by doing your homework and planning ahead as much as possible. You should show them that you are a person that can make sure to have the team in place and that you can rely on them to help you navigate through any challenges that may arise.
Thank you slide | A call to action for the investor to get involved
In the end, feel free to openly invite them to be part of your business and tell them why now is the time to get involved with investing in your company. Also, make sure to show them that there are plenty of opportunities to make a return on their investment. Get in touch with your financial advisor, see what options are available, and present them all.
Call to action slide example used for a client: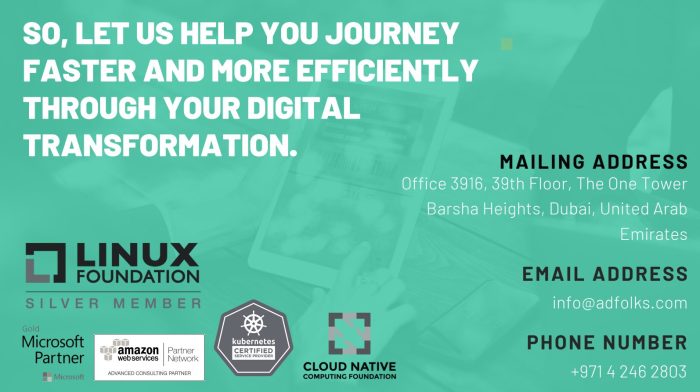 What Else Should You Include In Your Investor Pitch Deck?
In order to create a great pitch deck that will convince investors that they should invest in your business, you need to include the following:
An executive summary (the first section) that outlines what problems your business solves and why they need solving
A business plan (the second section) that details how much revenue you expect to generate, how much capital you need to reach those goals, and what sort of ROI on investment you'll get (ROI stands for return on investment)
A market research report (third section) which includes data about what other businesses do in this area, how many competitors there are in general, and specifics about any competitors within your target market who might be
An Investor Pitch Deck Structure You Can Steal And Not Say THANK YOU
Title Slide:
Company Logo and Name
Tagline or Slogan
Presenter's Name and Title
Date
Slide 1: The Problem
Clearly define the problem your product or service aims to solve
Highlight the pain points experienced by your target market
Use statistics or real-life examples to emphasize the magnitude of the issue
Slide 2: The Solution
Introduce your product or service as the answer to the problem
Describe its unique features and benefits
Explain how it differentiates from existing solutions in the market
Slide 3: Market Opportunity
Present the size of the target market
Explain the growth potential and trends within the industry
Identify your target customer segments
Slide 4: Business Model
Describe how your company generates revenue
Outline your pricing strategy and sales channels
Provide an overview of any partnerships or strategic alliances
Slide 5: Traction and Milestones
Share key metrics that demonstrate market validation and traction
Highlight notable customer successes or testimonials
Outline significant milestones achieved and future milestones planned
Slide 6: Marketing and Sales Strategy
Detail your customer acquisition strategy, including marketing channels and tactics
Describe your sales process and customer retention initiatives
Provide an overview of your marketing budget and expected return on investment
Slide 7: Competitive Landscape
Identify your main competitors
Analyze their strengths and weaknesses
Explain how your product or service differentiates from the competition
Slide 8: Management Team
Introduce key team members, their roles, and their relevant experience
Highlight any industry experts or advisors involved
Describe how the team is positioned to lead the company to success
Slide 9: Financial Projections
Provide a summary of key financial metrics (revenue, profit, expenses, etc.)
Present a 3-5 year financial forecast
Explain any assumptions or risks associated with your projections
Slide 10: Funding Request and Use of Funds
State the amount of investment you are seeking
Detail how the funds will be allocated (e.g., product development, marketing, hiring, etc.)
Explain how the investment will help your company achieve its goals
Slide 11: Exit Strategy
Outline potential exit scenarios for investors (e.g., acquisition, IPO, etc.)
Provide examples of recent exits within the industry
Estimate a timeline for a potential exit
Slide 12: Thank You and Contact Information
Express gratitude for the audience's time and consideration
Provide contact details for further discussion or follow-up
Include any relevant social media handles or website URLs
Important Do's and Don'ts
When creating a pitch deck that you want to present to potential investors, there are some critical do's and don'ts to remember.
Firstly, it's important to tell a story with your deck – investors want to understand your business idea and how it will make money from just looking at your slides. This means creating a cohesive narrative that flows from one slide to the next. To help you improve your narrative, check this selection on the best books for pitching. The authors have won billions in $ thanks to their ability to create stories when pitching and are sharing their methods with you.
Secondly, while it's important to be original, don't try to reinvent the wheel – there are certain elements (mentioned above) that every successful pitch deck contains, so make sure yours has them too.
Finally, it is also essential to practice delivering the pitch before actually meeting with investors. This will help ensure that the presentation is polished and professional.
Also If you want to make sure that you have a great deck that is well-organized and easy for investors to digest, use bullet points instead of paragraphs; this will give them more time to read through the information without having to spend too much time on each section.
Don't forget that the purpose of a pitch deck is to get investors interested in your business – so make sure you have an original deck that is well-designed, visually appealing and catches the eye. This means using original graphics and avoiding busy slides. You want to show that your deck can stand alone and be able too tell the story of your business.
Hold on. You might want to check my list on the best presentation books. Why?
It's 1O crucial books that will help you improve the design and structure of your presentations, besides improving its delivery. Check it out below.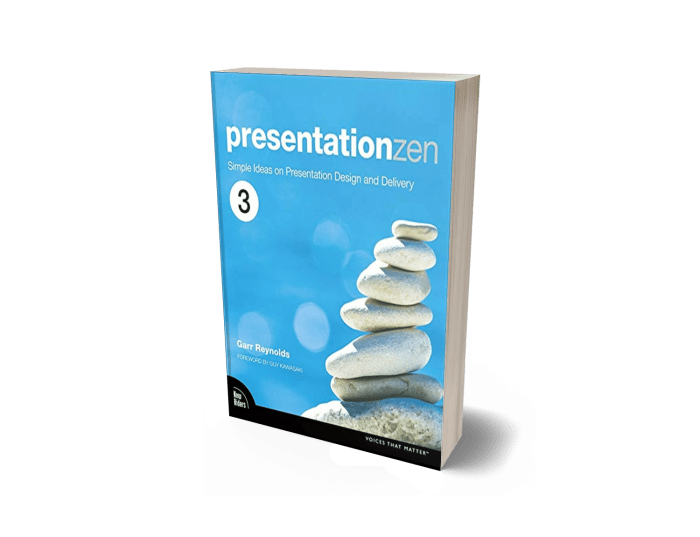 In the end, you should be able to answer any questions they have quickly, so prepare yourself accordingly. It's probably not the best idea to go into too much detail or talk about things that aren't relevant or important to them – just stick to the main points.
If you want to really get into some of the mistakes that are common and I have personally made while making a pitch deck for fundraising, check out my pitch deck mistakes article.
Best Investor Pitch Deck Examples
Let's take a look at some of the best pitch deck examples when it comes to the ones made particularly for investors and how they have told the story of their business:
Fyre Festival Pitch Deck
The notorious Fyre Festival pitch deck through which McFarland secured over $27 million in funding from over 100 investors.
Coinbase Pitch Deck
Coinbase is a trading and exchange platform for digital currencies of American origin.
When bitcoin was still relatively unknown in 2012, Coinbase was able to raise $600K in funding successfully.
Coinbase has raised nearly $550 million in investment after nine rounds. The corporation is now valued between $1 billion and $10 billion.
Contently Pitch Deck
With the help of this pitch deck, Contently raised $9M in fundraising in 2014. Jackson Square Ventures was one of the round's leading investors.
Up to this point, Contently has raised $19.3M in investment across seven rounds.
Shift Pitch Deck
This Shift pitch deck was utilized to secure a $24 million series A funding. They have received $112 million in total, with the most recent round being a $38.4 million seed to series C led by BMW I Ventures.
Christian Ohler, George Arison, Minnie Ingersoll, and Morgan Knutson developed this online marketplace for cars in 2013.
Facebook Pitch Deck
Back in 2004, Facebook was created by Mark Zuckerberg and a small group of his fellow Harvard students as a way for college and university students to connect with one another.
Without receiving their first angel investment from PayPal co-founder and billionaire entrepreneur and investor Peter Thiel in the summer of 2004, Facebook's founders would not have been able to lead the platform to such success.
By 2022, Facebook will have more than 2.9 billion users worldwide and will be the most popular social network in the vast majority of nations. This makes Facebook the biggest and most effective social media site in use, with a net worth of almost $545 billion.
Best Templates
There are a number of free templates available online when it comes to making a pitch deck for investors. These can be a great starting point for companies looking to raise capital and can help ensure that your presentation is professional and on-brand. All of these are revered amongst the Silicon Valley startups so check them out:
Sequoia Capital Pitch Deck
Y Combinator pitch deck
Your Copy Of My Personal Pitch Deck Template
So, you'll need to warm up that chair, fire up Keynote and spend hours creating an investor pitch deck.
The good news is you don't have to make decks from scratch. Creating an effective investor pitch deck is all about knowing what slides to include and how to structure them. You can find thousands of templates on sites like Canva, Slidesgo, and Google Slides, but none will align with your brand.
What will happen is you'll need to spend hours adjusting these templates to fit your brand.
There's a better way.
My clients have used my written template to craft stellar investor pitch decks in half the time and designed a deck that secured their new investment.
Also, you need to able to narrate your deck efficiently, just like Steve did.

That's why I tell my clients to use AirDeck, a super intuitive pitch deck narration platform (think Zoom, but prerecorded, customized pitch sessions sent off to clients) that allows you to record and narrate your slides and send a video pitch deck instead of sending JUST a deck (which doesn't work without your cool voice narrating it).

They have a lifetime offer that you can't miss out on.
Owners Also Ask:
What's the difference between a startup pitch deck and an investor pitch deck?
The key difference between the startup pitch deck and the investor pitch deck is the target audience. Startup pitch decks are used to present in front of various crowds not just investors, whereas investor pitch decks are used to present in front of investors.
What's a series a pitch deck?
A series a pitch deck is a type of presentation that entrepreneurs use to raise series A funding from investors. The deck is typically around 20 slides and covers topics like the problem the startup is solving, the market opportunity, the team, the business model, and the financials.
What's a series b pitch deck?
A series B pitch deck is a presentation that entrepreneurs give to potential investors when seeking series B financing. Series B financing is the second stage of venture capital funding. It usually comes after a company has achieved some initial traction and is looking to scale up. In order to get a series B investment, a company needs to have a strong story to tell investors. The pitch deck is one of the main ways in which entrepreneurs communicate this story.
Why is the airbnb pitch deck so popular?
The airbnb pitch deck is so popular because it is an efficient and effective way to raise money for a startup (not to mention the fact that the company is now worth billions). The pitch deck is a short presentation that outlines the key points of a business, and airbnb has perfected this format. Their pitch deck is simple, yet thorough, and investors can quickly understand the potential of the business. In addition, the airbnb team is very experienced in pitching their business, and they have a track record of success. This makes investors feel confident in their decision to invest, and it also helps airbnb raise money more quickly than other startups.
How does the uber pitch deck look like?
The Uber pitch deck is a document that contains information about the company and its business model. It is used to convince potential investors to invest in the company. The deck typically includes slides with information about the company's history, its business model, its financials, and its plans for the future.
Final Words
Although there are no strict guidelines for producing a successful pitch deck, following the guidelines in this guide will give you a good foundation and flow for making your own investor's pitch deck.
Remember to focus on what makes your company unique and how you plan to generate returns for investors (venture capital).
You want to make sure your deck (or powerpoint) was used to tell a convincing story, backed up with solid data, and has been utilized for communicating your business's goals effectively. If you do this, you can secure the funding you need to grow your business.
If you need more information regarding this topic or anything on pitch decks in general, feel welcome to check out my site https://viktori.co/ which specializes in this particular topic.
You got this!
But if you don't got it:
Consider doing what 100s of others like you did. Let me help you develop a killer pitch deck and save 10 hours of your time for a fraction of the cost. All it takes to start is a free 30 min call with me.
The least you will get is 10 actionable tips & strategies to own that next presentation, worth $599, for free.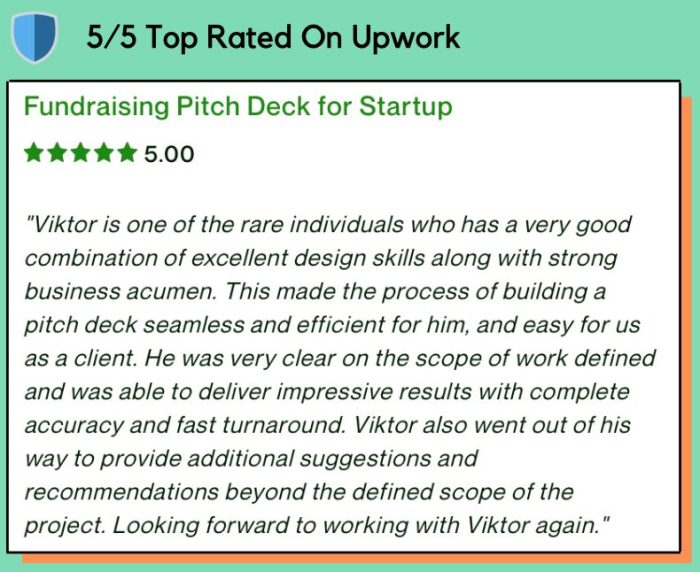 More Resources For You
If you're specifically looking to create a startup pitch deck, check my cornerstone guide on pitch decks that helped my clients win more than 4,000,000$ in funding:
You'll learn how to create an investor pitch deck by following my bulletproof, step-by-step guide that helped my clients get $4+mill in funding. It includes information on the following:
Building each slide (including elevator pitch slide, financials slide, and more)
Best startup pitch deck examples
What investors want to hear
What a pitch deck is
What a pitch deck isn't
Top slide decks to use and abuse
Best practices when creating a pitch presentation
Also, these resources on pitch decks:
If you want to learn how to create just a pitch, check out some of these resources: